Your Cup of Tea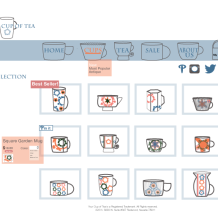 This week, in my Vector Graphics class I was assigned to design a website in Illustrator using Vector Graphics from my last assignment.
Sketches:
I sketched out ideas of how my website should look using a wireframe layout.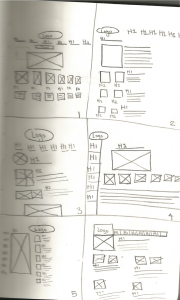 Then I choose two of my sketches and made them into Illustrator wireframes.

Designing in Illustrator:
After I completed my sketches, I choose a theme for my website. I decided I wanted to go with a tea cup shop. I decided none of my sketches really worked with the theme I chose so I went with an infinite scrolling design. I used the outline of my cups as navigation icons. I used the same fonts as my last tea cup project to create a sense of harmony. My designs were relatively simplistic and I wanted to create a website that followed that design concept. I created my own social media icons to match the feel of the site.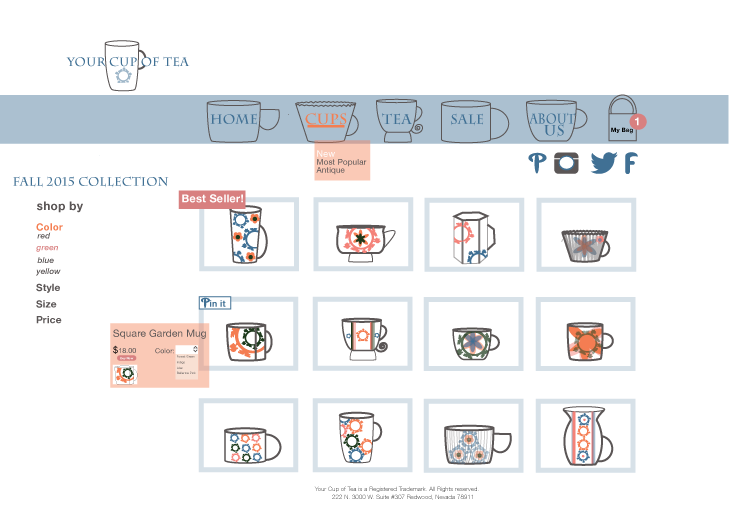 Adding Notes:
I tried to figure out how to make notes in Illustrator, to my disappointment I found out there was not a note option in Illustrator. I created a larger art board leaving enough room for notes to be placed. My notes mostly included where drop down menus are and what css actions take place on a navigation bar.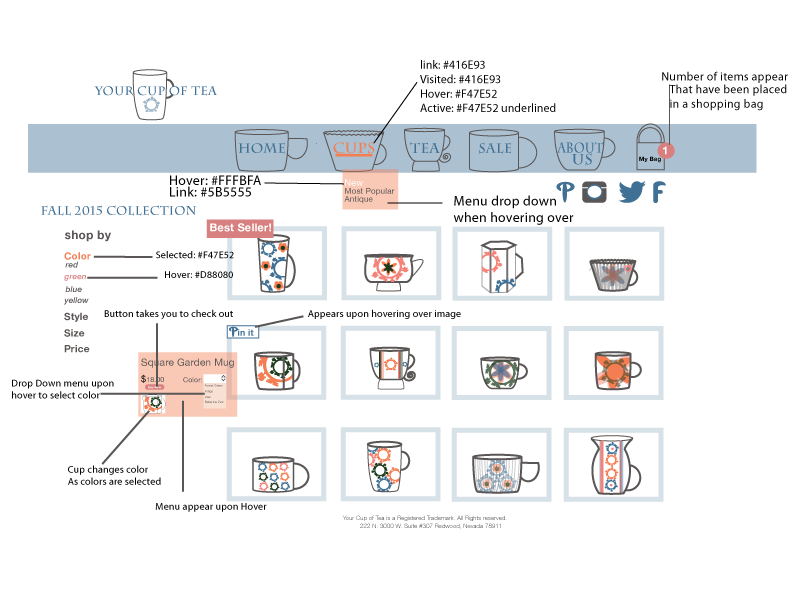 I think my design turned out very clean and unified. The website I created fits the design of the tea cups I designed previously. This is something I might actually me able to create myself through html and css programming. I enjoyed this project and hope to be able to learn more about how to create websites through Illustrator in the future.