About Me
My name is Marisa Reeves; I am from Utah. I am the oldest of four girls living with my mom. I started out at BYU-I as an Interior Design Major. Interior Design was my dream and in a way it still is. I worked so hard to fulfill my dream as an Interior Designer, I got involved in Interior Design Competitions through FCCLA in High School and also through my school district I designed a real model home in American Fork, Utah.
I was instantly accepted into the Interior Design Program at BYU-I and the Program was a lot more challenging for me than I had ever imagined. I didn't understand why it was so difficult; I thought maybe it was difficult because it wasn't supposed to be easy. I had all kinds of health issues while I was in the Interior Design Program, and that made school loads more difficult, although I could barely walk I made going to my Interior Design Classes priority. I did not miss a single class. My instructor was very harsh on me, harsher than he was to any other student which made the program even more difficult. I prayed to know what to do, this was my dream, I wanted to be an Interior Designer, I wanted to be able to build a business and one day form enough money to be able to fund my own charity projects.
I prayed for that whole year, I received several blessings and yet not enough for the struggles I was facing. I finally accepted the fact that my life was suppose to go in a different direction and that I needed to trust in the Lord, although I was completely clueless as to what I was to do, the Lord needed me to trust that everything would be okay. I took a semester off school to attempt to figure out more of what I wanted to do in life, I discovered that in the Interior Design Program I was much better at presenting and getting things together than I was at drafting and drawing. I then looked into Event Planning and decided the best way to go about Event Planning was through the Communications program. Later I realized that what I really want to do is get involved in Market Shows for Interior Design
I am very ambitious and stubborn; I am making a strong effort to Intern somewhere that will allow me to break into the Interior Design Market Business this summer. Because of my Faith and my own determination I was able to get back up, start somewhere new and continue with my dream.
I work hard and I know this for sure, I will make a difference in this world by just being me.
-Marisa Faye Reeves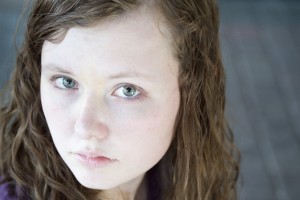 To contact Me please email me at: ree12005@byui.edu