Etsy and Senior Showcase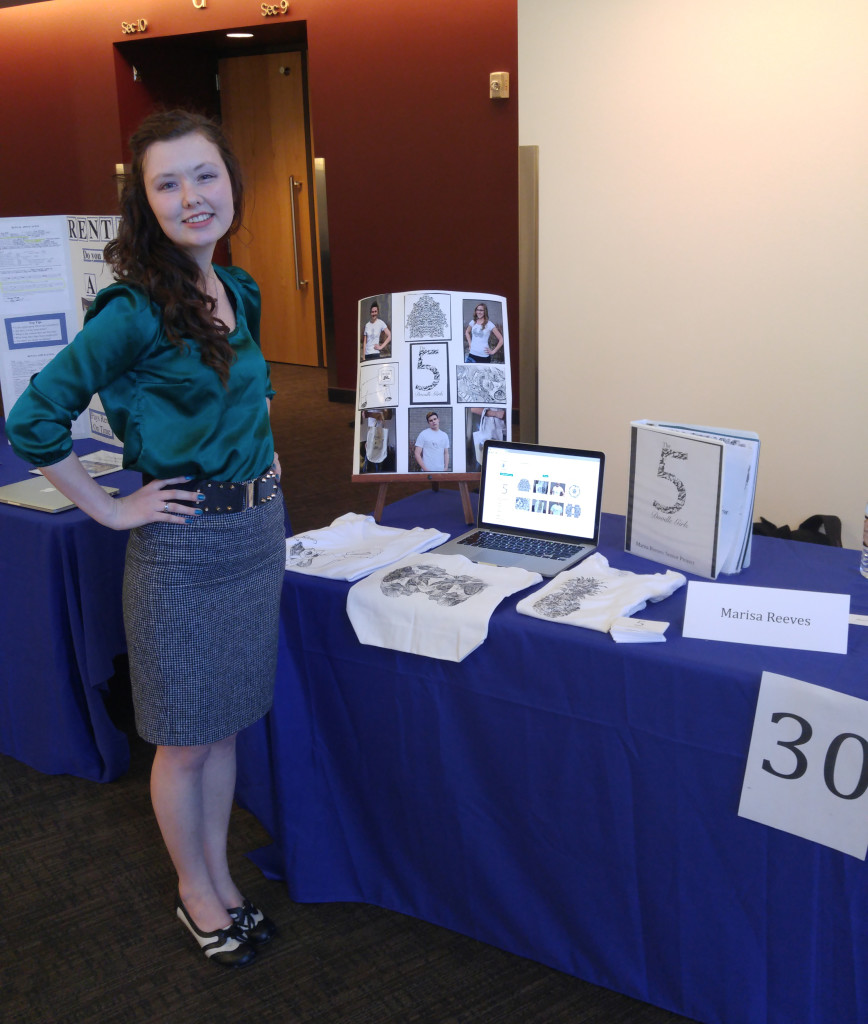 This week I had my Senior Showcase. All BYU-Idaho students are required to create a project and show it off at Senior Showcase before graduation. I am happy to say, the project was a success and that I felt confident presenting my senior project.
My family and I have made these crazy doodle designs for as long as I can remember. My mom and I have talked about making our designs into fabric design, duvet covers, t-shirts and bags for a few years now. So far I have only been able to figure out T-Shirts and bags.
I collected designs from my mom and sisters, fixed those designs up in Illustrator and Photoshop and made them look ready for print.
I researched printing costs, but to print in a shop is really expensive unless you plan on printing in bulk. So we went about the process in what we thought would be the "inexpensive way". We tried D.I.Y. Screen-printing. The first time we tried it, the design did not work at all. The second time most of the details showed up but we didn't have all the proper equipment and had already spent quite a bit of money at that point.
I usually do not like the look of vinyl. I just don't like the texture and that it does not seem to stay on very long. I had to go about this route though due to time and lack of other resources. I purchased from a company called Dharma because my family and I have been ordering dyes from them still I was 8-years-old. We knew the products were high quality and that the results would turn out better than something purchased at a box store. The reviews were also good.
I was surprised. The designs actually looked really good, the material was not sticky looking. People could not believe it was vinyl. It felt like part of the shirt.
I have already sold a few products on Etsy. I got a lot of interest and traffic at my table from Senior Showcase. I was very happy.
To look at a few of my designs and Etsy shop visit my Etsy Shop: https://www.etsy.com/shop/TheFiveDoodleGirls?ref=hdr_shop_menu