Teacups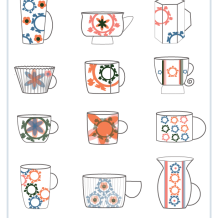 The Project: 
For my Vector Graphics class this semester we were required to design icons. I choose to design teacups since I have a small collection of them. My designs were inspired by seven of my own teacups and teacups I found on Pinterest. I wanted each cup to be different from each other. Some seem much different than others.
The Process-Sketching: 
I began the process by sketching the seven teacups I had on display at a very small scale as you can see:
After I got an idea as to what I was doing I sketched twelve final teacups: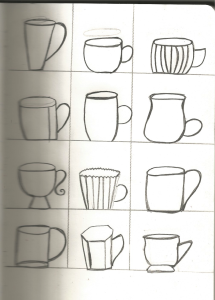 I then took six of my designs to the next level with Illustrator: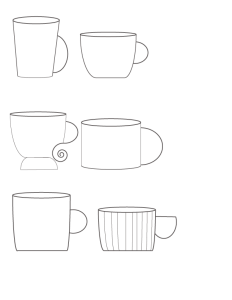 After I worked out some kinks with the first six, I added six more. I struggled to get the base of the teacups shaped perfectly, seeing as all of these teacups are very different and some actually were flat instead of rounded at the bottom. I used mostly shape, some line tools, the shape builder tool for the handles and the pen tool. Here are the twelve teacups in Illustrator: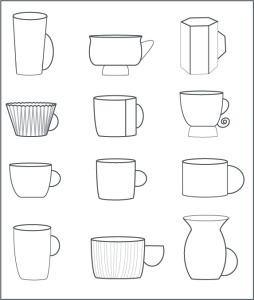 I realized these teacups were very basic, from the beginning of the design process I knew these teacups would need embellishment to avoid looking to simplistic. I began to design the elements that would make up the embellishments of the cup. Unfortunately, my computer decided to stop working and would not let me save. Thus creating hours of extra work for me. I was able to recreate my original design elements: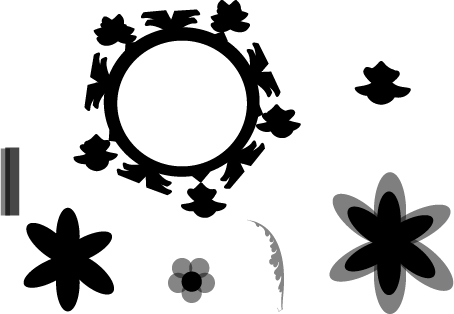 I incorporated these design elements into my teacup design, first without color (with the exception of the pink embellishment):
You may see that I created a color scheme while working on my black and white design. I found a similar color scheme on one of the teacups I modeled part of the embellishments off of. Here is what my teacups looked like after adding color: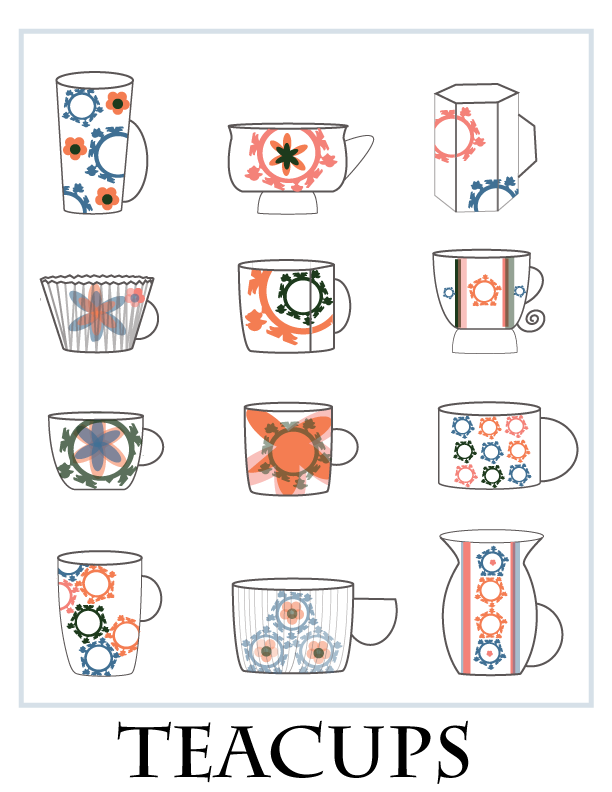 The most difficult parts of this project were getting shapes to connect together and rounding the bottom edges of the teacups. Also, deleting extra edges of the embellishments with the shape builder tool gave me complications. The shape builder tool wanted to change or delete necessary parts of the teacup making the process of adding embellishment rather frustrating.
I am happy with the results of this project and look forward to learning more about Illustrator this semester to be even more satisfied with my results.