Ice Princess
After Edits: Ice Princess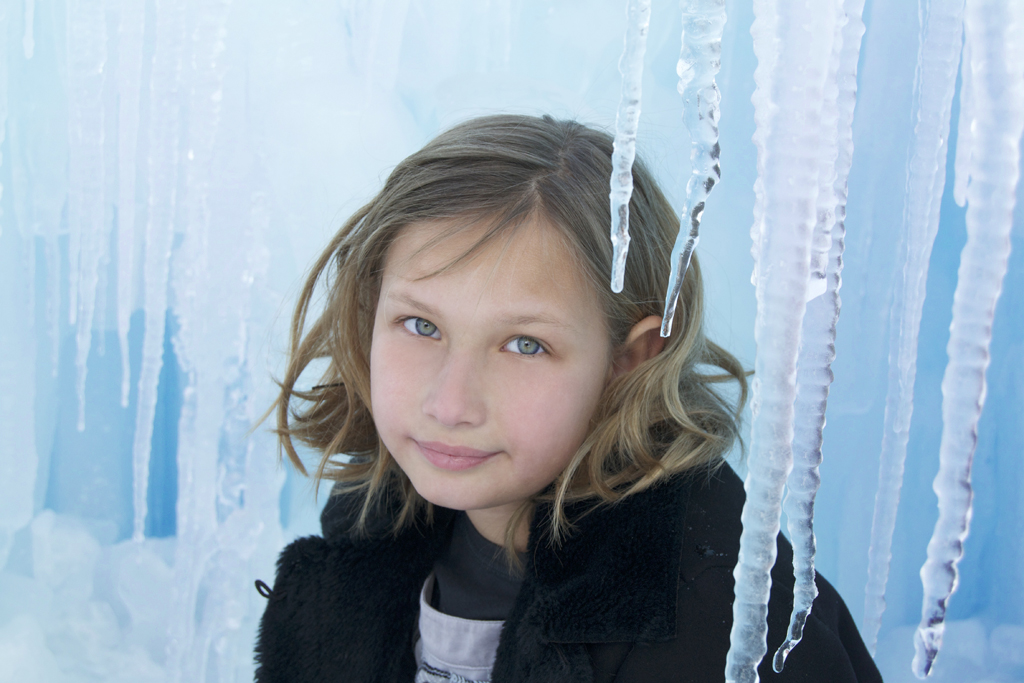 January 2nd 2014, 3:14pm, Ice Castles in Midway Utah, Nikon D3100, f/8, Shutter Speed: 1/250sec
I have posted this picture here before, but this image was printed to fit a 20×30″ frame. I love this photo of my little sister, I love the way the ice frames her face, how the blues compliment her eyes. Her face is positioned to be the focal point, although the background is pretty it is presented in a way that it compliments her and doesn't distract from her.
Before Edit: Ice Princess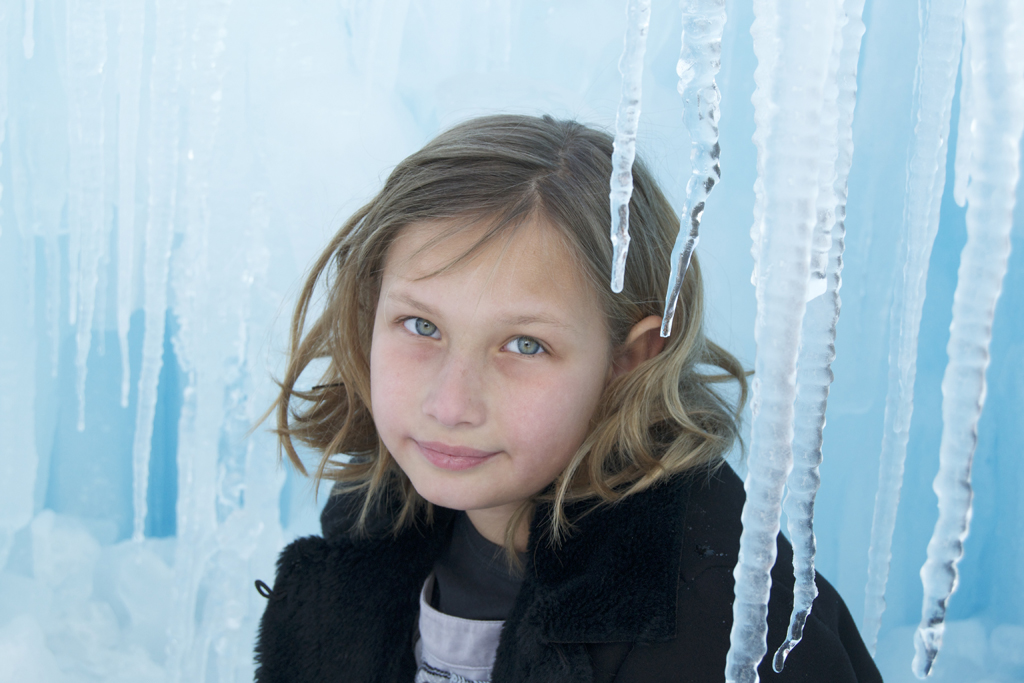 This is the image before I performed edits in photoshop. I took away the dark shadows under her eyes,  smoothed out her skin so it wasn't so cold looking. I sharpened her eyes. I added two layers, a hue and saturation level and one color balance level to bring out the blues. on the color balance level, I added a black mask and masked in more of the blue ice. I took out a lot of her scabby, brownish parts of her skin. She looks much cleaner in the photoshop edit, she looks more awake and lively.
My picture will be hanging up tomorrow in the Spori Building at BYU-Idaho tomorrow, students be on the lookout for it.
-Marisa Faye Reeves